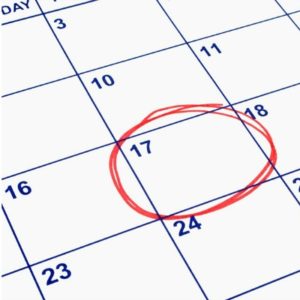 The date is circled on the family calendar. Everyone in the house is patiently waiting for it, anticipating the freedom of the last day of school and the kick off to summer.
Everyone except you.
You enjoy the pool and evenings on the patio just as much as the next person but when the kids don't go to school your schedule goes from simply hectic to hair on fire crazy. With camps, tournaments, birthday parties and the cries of "can't we do SOMETHING?" you're summer is anything but a break.
Which is why you're worried about your workouts. Your time for sweat therapy is after the kids are safely at school and before you hit the grocery store or sit down to review the invoices and do payroll. You feel like you've only just gotten your groove back after the holidays and you're desperate to hold on to the good thing you've got going.
How do you keep a summer workout routine when the kids are out of school?
---
How do you keep a workout routine when the kids are out of school? Beat the summer slump!…
Click To Tweet
---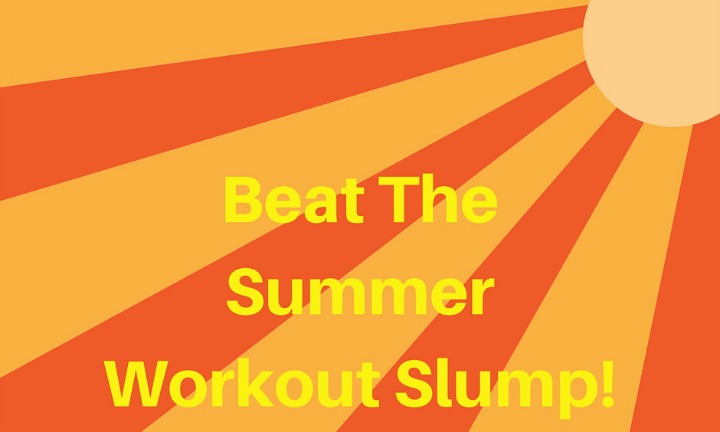 When their schedule shifts yours will too. There is no doubt that things will be different. However, you still need to claim some space that is yours to maintain your progress and keep your sanity. The key avoiding to a summer workout slump is to focus on one or two non-negotiable parts of your routine (three days of strength training for example). Allow yourself some wiggle room for shorter workouts and creative cardio but hold on to your foundational habits.
Here are five strategies to help you stay on track with your workouts and beat the summer workout slump.
Join the Y or local family center. They have so many summer programs that the kids would enjoy or that you could even participate in together. While they play basketball you can try new workouts with equipment you don't have in your home gym.
Find an online program or personal trainer to help you find workouts that fit your new schedule.  DailyBurn is a great source of fresh workouts that take as little as 15 minutes. You can sign up for a specific program (like Inferno) that gives you a plan for the week or select what works for just that day. There are also plenty of personal trainers who provide online or virtual training. (Myself included.) Find one who will design workouts to meet your hectic summer schedule and coach you through when motivation wanes.
Take advantage of the early start (and late sleepers). Chances are your kids sleep in a little later in the summer. If that is the case, set your alarm 15 minutes earlier. You can use the time for a quick workout or meditation if you need it. You don't have to do it every day but you might find you need it more days than not.
Find childcare. Do you have a high school or college student in the neighborhood who would like to earn a little extra cash? Have them take the kids to the pool or a movie while you get your workout in. Or have them come to your house and stay with the kids while you go to your usual hot yoga class.
Say no. Sometimes you have to say no to one thing to say yes to something more important. Summers should have some unstructured down time. Every weekend should not be a tournament or a sleep over. Try to make at least one weekend during the summer a family outing – like time at the lake to swim or a hike at a state park. It doesn't have to be both days but it's a great way to be active and perhaps challenge everyone with something new.
Bonus food tip! Since you're always on the go keep a picnic basket or cooler constantly packed with portable snacks. Load it with things like GoPicnic meals, protein bars, dry roasted edamame, jerky, raw almonds and dried peas. Restock it every week so you are never caught without a supply of healthy food.
---
five strategies to help you stay on track with your workouts and beat the summer workout slump!…
Click To Tweet
---
A healthy lifestyle is a 365-day commitment. Yet summer should be and feel different. I know I long for "lazy" summers of youth and I don't even have kids! Enjoy some freedom but find ways to hang on to the things all year long that make you YOU. You don't want to not feel worn down and back at square one when Labor Day rolls around.
What are you non-negotiable habits?
How do you manage workouts when the kids are out of school?
The post 5 Tips To Beat The Summer Workout Slump appeared first on Thrive Personal Fitness.
Published in Body, Fitness